International calls to Bangladesh are often extremely expensive. Luckily, there are multiple ways to make free call to Bangladesh nowadays. Thanks to advanced technology, we no longer rely merely on prepaid calling cards to make international calls.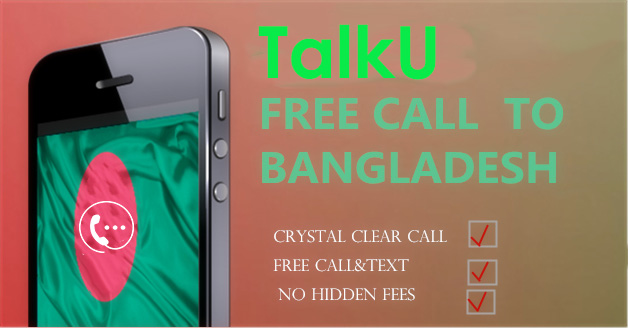 The world today is a very different place. Living abroad is no longer something new. Multinational companies spread to every corner on the earth. International calls are essential for business purpose or keeping in touch with family and friends. We are spoiled with choices for affordable communication.
If you are working away from your family and look to free call to Bangladesh, then chances are you have heard of voip free phone call services. (Also known as Voice over Internet Protocol.)
VoIP is the new way for free call to Bangladesh
VoIP (short for 'Voice over Internet Protocol) is a technology that allows users to make telephone calls over the internet. As opposed to cellular network, VoIP free phone service used data network instead of cell minutes. It's extremely simple to set up and cost-effective – with a staggering 90 per cent of users noticing a drop in the cost of their communications compared to traditional means of calling. Enter free call to Bangladesh in the search bar and you will get pages of dazzling results. Though you can easily get an endless list of free calling apps, it makes great difference to get the right free calling app. Well-established names such as Skype, Viber, TalkU will never go wrong.
How does voip free calls work?
– Device: You will need either a computer, smartphone, or other device that's capable of connecting online, as the service works by connecting you to the internet. For smartphones, apps are available across all major platforms.
– Connection: Your device now has to be capable of making an internet connection. Most phone calls work excellent under Wifi connection. 3g or 4g data network also does good for voice call on TalkU app.
– Service: Most free calling apps (such as TalkU, Skype, Viber and WhatsApp) are free downloads on app store. Some offers in-app calling package purchase such as Skype. Some offer various activities for users to earn free credits, like TalkU.