Happy holidays everyone! Have you enjoyed so far with food, love, leisure time in this holiday? We all know that it's the time for family, friends, parties, and TalkU wish you all the best wishes! It's also important to call family or friends who's not around. No need to worry about phone bill as you are about to earn extra credits in TalkU during Dec.22 to Dec. 26.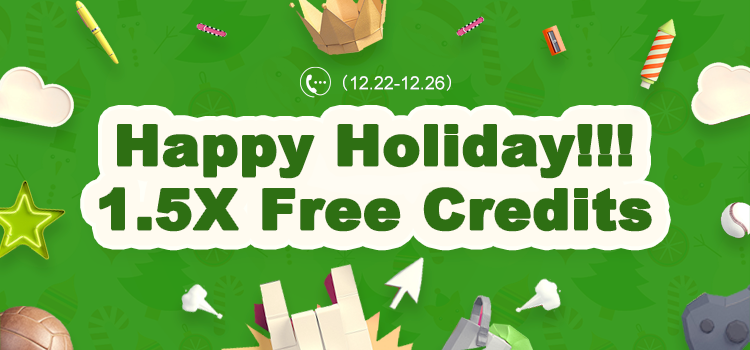 Tapjoy Credit Sale Duration
Time: 12:00am PST Dec.22 – 11:59pm PST Dec. 25
How: Open TalkU – More – Get Credits – Tap 'Complete an Offer', you will see Tapjoy offer wall.
Get 1.5x credits from all Tapjoy offers!
Make a call, send your wishes. Happiness can be shared!
Have fun in TalkU! Best wishes!