Mixing business calls with personal calls can be frustrating.
In daily working life, we need to make and receive many business phone calls. Having personal calls interrupt an important business meeting is inconvenient and even unprofessional. For the purpose of separating calls, some people may go as far as carrying two phones, one for business use and one for personal use. However, that is also not an ideal solution since today's smartphones are getting bigger and heavier. This is when a call app comes in handy.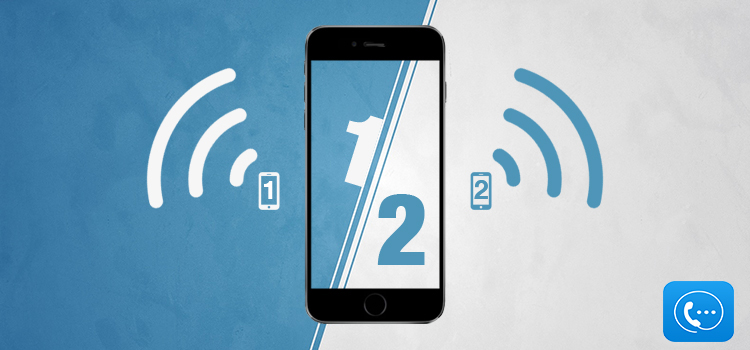 TalkU has the solution to help with this problem!
TalkU is a free call app with which you can make free calls and send free texts. You can also get real phone numbers on TalkU. You can use your TalkU call app number exclusively for your personal calls and keep your mobile number for business use. This means that you can have two different phone numbers on one smartphone. What's even better is that you can set up a different ringtone for your personal TalkU number. That way you'll hear right away when a personal call comes in and you don't have to interrupt your important business meetings to answer it. TalkU call app currently offers phone numbers for U.S., Canada, U.K., Belgium, Spain, Sweden and Chili.
What you could do with the TalkU Free Phone Number?
1) A permanent number that anyone could call or text you.
2)Call out and text from the number over WiFi or data.
3)Set up call forwarding, receive voicemail.
4)shared one phone number on several devices.
TalkU Even Turns Your iPad into an iPhone
Though we enjoy the pleasure of instant messaging, there is always a certain need to make phone calls, which is far way convenient and efficient on some occasions. Don't worry, you can turn your iPad into a free phone by simply downloading TalkU call app, one of the best free calling apps. What's even better is that TalkU won't cost you a single penny.