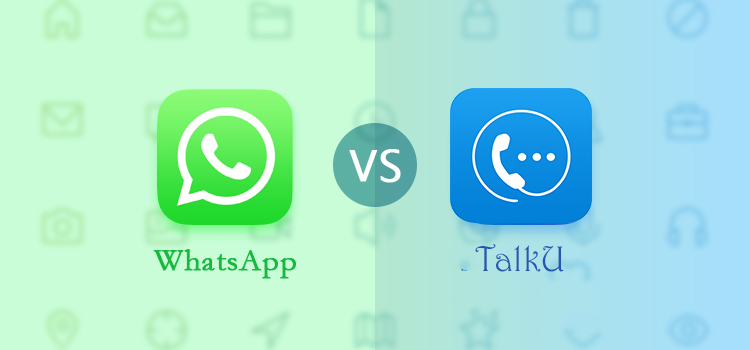 Supreme Security
TalkU is a free calling and texting app with extra care for privacy and security. Regular phone calls and SMS are delivered across unprotected phone networks and can be intercepted without your knowledge. However, TalkU uses encrypted data connection to transmit phone calls, messages, and photos and videos. TalkU only handles encrypted content so your messages are safe in transit. This feature is especially useful in an age when internet spamming and hacking is getting more and more rampant. TalkU has added this end-to-end encryption feature since its first launch, while WhatsApp just included this feature a few months ago.
Multi-platform compatibility.
WhatsApp's greatest weakness is that the service is tied to a phone number, meaning you can only use it on one mobile device with no continuity. Unlike TalkU, there is no way to seamlessly switch from an iPhone to iPad. You can sign up for TalkU with mobile number, email address or Facebook account as you like. Multi-platform login is supported so you never need worry about missing important calls. With TalkU, you can even turn you iPad into an iPhone to make unlimited free calls and send free texts.
Free calls and texts
Different from WhatsApp, TalkU users can make calls and send texts to non-TalkU users at little cost or even free. You can call to any mobile or landline in over 200 countries at super low rates. Compared to traditional carrier plans, TalkU saves up to 90%. The calls are charged with TalkU credits, which you can earn with ease by checking in, watching videos and completing tasks.
TalkU also provides real phone numbers for USA, UK, Canada, etc. If you are trying to balance business and personal life, then getting TalkU to own two numbers in just one phone is a good choice.
Other features about TalkU include mobile fax, conference call, etc. TalkU explores all possibilities to offer a new way of talk, text and share, while WhatsApp restricts itself to a free messaging app.