We may change our device when a fancier and cooler model comes out. However, we usually hang on to a phone number for years. Your phone says a lot about your interest, lifestyle, or even job. But do you know what your phone number means?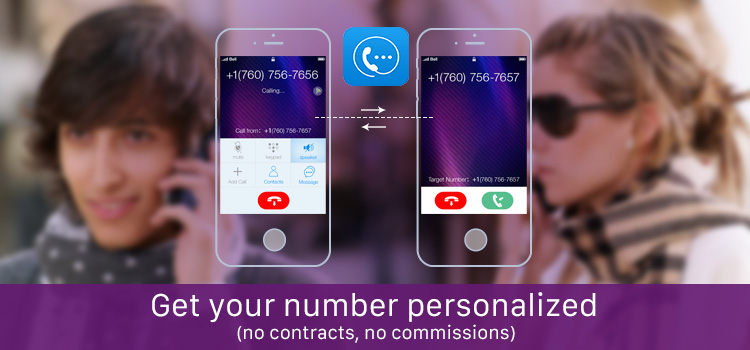 A phone number is not only a string of numbers, but also can tell a lot about you. The number for Facebook in India is 9232232665. That may sound nothing special but it is actually very easy to remember because the last eight digits following the country code spells as "Facebook". This is a fantastic vanity number that does not even need an entry in an address book to remember.
For business, a catchy vanity number will surely be a big plus. For example, imagine you are in a cab listening to the radio: It broadcasts two phone numbers for travel agencies, which one do you remember? Chances are you will remember 1-800-Beaches (1-800-2322437) instead of 1-800-2344583. A number that is easy to remember spread the word itself.
Even if you just want to keep the number private for personal use, you have good reasons to select a good number. Why would you make do with 1-314-666-6289 when a better option 1-314-666-MARY (1-314-666-6289) is available? (given that your name is Mary). If you are enthusiastic about Math, then a number ending with 3142 (3.142) will be awesome.
There is no settled standard for a perfect number, as everyone has his/her own preference. The question is how can I choose my own memorable digits or date in a phone number? Chances are slim that you are lucky enough to pick your own digits with mobile phone carriers like At&T, Verizon. Currently, TalkU, the VoIP service provider trusted by about 30 million customers, allows users to choose their own digits from millions of numbers including toll free numbers and vanity numbers. The good news is that once you have chosen your new customized phone number, you are free to transfer it to any other local carriers such as AT&T, Sprint, Verizon, and T&Mobile if you like.
About TalkU
TalkU is a mobile application for iPhone and Android. TalkU allows users to make phone calls, send text messages, share multi-media, leave live voicemail, setup conference calls and send faxes to anyone, anywhere in the world for free or at very low rates.